A BIG THANKS TO ALL INVOLVED! H22 Summit 2020 took place on 2-6 November and was a huge success! We had some of the world's top speakers on smart and sustainable cities, and a unique interactive platform experience to inspire innovators everywhere. A true springboard for innovation! Check out the entire week's programme
Helsingborg, Sweden is a city at the forefront of innovation. A test bed for collaborating on smart solutions and a magnet for industry leaders and innovators from across the globe. In Helsingborg, we're transforming our work culture to ensure we have the support and courage to push the boundaries of what's possible – all with the goal of improving life for the city's people!
H22 Summit is a springboard for innovation and a platform for accelerating the work being done to co-create smarter cities. The global challenges we face together need to be solved locally – together. The H22 Summit content covers all things new and exciting in sustainable urban development, with a wide range of top speakers and lively discussions. Tomorrow's smart city is built on inspiring ideas!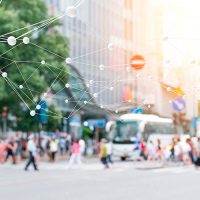 FACILITATE
MONDAY-TUESDAY
LEADERSHIP THAT
ACCELERATES INNOVATION
How do we create an innovative, agile organisation that supports development and strives to enable rather than govern? And how can we influence leadership perspectives to break traditional silo structures, promote resilience, and build cities that thrive?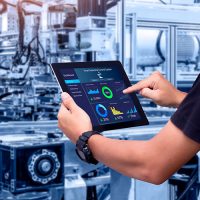 ELEVATE
WEDNESDAY
TECHNOLOGY FOR
THE PEOPLE
In an era of rapid development, the human perspective is vital in the role that technology plays. We explore how we can use smart tech to connect, inspire, and elevate life for those living and working in the city.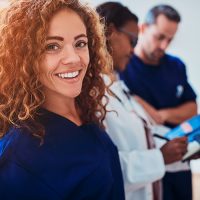 CO-CREATE
THURSDAY-FRIDAY
A CITY DEVELOPED BY RESIDENTS,
FOR RESIDENTS
The residents are the beating heart of the city. But how do we create a culture of trust and transparency where co-creation and dialogue with residents are obvious elements in developing the city? And how do we harness the potential power of communities in determining their own future?
H22 SUMMIT 2020
Enjoy our amazing smorgasbord of speakers, smart panel talks, and much more. The content from each day
of H22 Summit 2020 is available below, where you can pick and choose from all of the interesting content.
PETER DANIELSSON – MAYOR OF HELSINGBORG AND CHAIRMAN OF THE MUNICIPAL BOARD
FACILITATE
Monday
As Mayor of one of Europe's most innovative cities, Peter is committed to developing smart and sustainable solutions together with the people of Helsingborg and in collaboration with city changers across all sectors and worldwide. Peter joins our moderator Aurore Belfrage to open H22 Summit and share his vision for the future and what it takes to bring about city-wide positive change.
UMBERTO FUGIGLANDO – RESEARCH MANAGER & PARTNERSHIPS LEAD AT MIT SENSEABLE CITY LAB
FACILITATE
Monday
Aside from developing and maintaining global research partnerships, Umberto's work at the MIT Senseable City Lab involves exploring the interface between data, cities, people, and tech. Umberto brings his cutting-edge expertise to H22 Summit and speaks about the future of smart and connected cities and the ingredients that go into innovative urban technology.
PETER MACLEOD – PRINCIPAL AND CO-FOUNDER OF MASS LBP
FACILITATE
Monday
As one of Canada's leading experts in public engagement and deliberative democracy, Peter MacLeod speaks about Democracy's Second Act. Over the past century, we've only been working on a small piece of the democratic puzzle. How do we unlock the potential of different social groups and how can governance become truly participatory?
CECILIA BORG – ENGINEERING DIRECTOR AT SPOTIFY
FACILITATE
Monday
Having worked with development and agile transformation in global corporations and startups for more than twenty years, Cecilia Borg is a change leader at the forefront of her industry. Cecilia shares her expertise in how to make cross-functionality and staff empowerment a driving force in achieving your organisation's highest goals.
CITY TALKS: How can we be proactive in dealing with future challenges?
FACILITATE
Monday
Kristin Engholm hosts a panel discussion with: Piret Tõnurist – Innovation Lead at OECD Jon Simonsson – Chair of Committee for Technological Innovation and Ethics (Komet), Swedish Government Lisa Olsson – Head of Innovation Unit at the City of Helsingborg
Chefsspår – Måndag
FACILITATE
Monday
OLGA ALGAYEROVA – EXECUTIVE SECRETARY, UNDER-SECRETARY-GENERAL AT UNECE
FACILITATE
Tuesday
In her work at UNECE, Olga Algayerova has an active role in stimulating collaboration in the region among key stakeholders and the United Nations. Olga joins our moderator Rijal Mbamba to introduce one of the H22 Summit days and shares her knowledge and insights on the challenges – and opportunities – on the path to developing the smart cities of tomorrow.
KATRIEN RYCKEN – DIRECTEUR AT LEUVEN 2030, & MOHAMED RIDOUANI, MAYOR OF THE CITY OF LEUVEN
FACILITATE
Tuesday
Katrien Rycken and Mayor Mohamed Ridouani present their city and the groundbreaking innovation work that has earned them the title of European Capital of Innovation 2020. They share their experience of building a city-wide innovation ecosystem and transforming governance models, and how citizen engagement is crucial for mission-driven cities in achieving common sustainability goals.
JEAN-ERIC PAQUET – DIRECTOR-GENERAL, DG RESEARCH & INNOVATION, EUROPEAN COMMISSION
FACILITATE
Tuesday
As DG for Research and Innovation, Jean-Eric is a key figure in driving the EU Innovation Agenda throughout the region and the transition to a sustainable Europe. Jean-Eric shares his remarkable insights on the role of smart cities in developing resilient societies and the changing face of governance.
DARJA ISAKSSON – DIRECTOR GENERAL AT VINNOVA, SWEDEN'S INNOVATION AGENCY
FACILITATE
Tuesday
Hailed as one of Sweden's most impactful agents of change, Darja sees systemic transformation as a necessary step to becoming a sustainable society. Darja speaks about collaborative innovation and the resource of human creativity, the potential in data, and how to disrupt old processes and work across disciplines to generate innovative strength.
CITY TALKS: Cities as innovation drivers for a smarter, sustainable Europe
FACILITATE
Tuesday
Kristin Engholm hosts a panel discussion with: Gema Roig Pallardó – Coordinator of EU projects at Las Naves Erik Bergkvist – Swedish Member of the European Parliament (REGI Full Member, ITRE BUDG Substitute Member) Alf Rehn – Professor of Innovation, Design, and Management, University of Southern Denmark
Chefsspår – Tisdag
FACILITATE
Tuesday
AURORE BELFRAGE – MODERATOR
ELEVATE
Wednesday
Our moderator Aurore Belfrage introduces the day and provides an overview.
REBECKA CARLSSON – SUSTAINABILITY ENTREPRENEUR, CLIMATE ACTIVIST, AND BUSINESS ADVISOR
ELEVATE
Wednesday
Rebecka Carlsson is a renowned speaker and expert on sustainable development and exponential tech. Rebecka speaks about sustainability as a business disruptor and its role in enabling rapid climate transition. How can cities harness the full power of exponential tech in achieving their goals for climate neutrality?
CARL HEATH – VICE PRESIDENT OF PROFESSIONAL EDUCATION AT RISE RESEARCH INSTITUTES OF SWEDEN
ELEVATE
Wednesday
With an eclectic background and expert insights on the digitisation of education, Carl Heath has been instrumental in developing a national support platform for schools in the wake of the COVID-19 pandemic in Sweden. Carl shares the lessons learned from this project, his thoughts on the uncertain landscape of learning, and his vision for equality in education.
MICHAEL LAKE – PRESIDENT & CEO OF LEADING CITIES
ELEVATE
Wednesday
Former White House problem solver, advisor to the World Economic Forum, and acclaimed expert on Smart and Resilient Cities, Michael Lake sees relationship-building across sectors as the path to finding solutions to the challenges of our time. Michael talks about the need for a cultural shift in how we work with future-proofing our cities and the crucial role that collaboration plays
CITY TALKS: The next step for AI within the care sector
ELEVATE
Wednesday
Kristin Engholm hosts a panel discussion with: Louise Callenberg – Section Director, Digital Renewal and Collaboration, The Swedish Association of Local Authorities and Regions (SKR) Johan Müllern-Aspegren – Innovation Leader, Health and Social Care Department, City of Helsingborg Jennica Andersson – Public Sector Lead at Microsoft
Chefsspår – onsdag
ELEVATE
Wednesday
GERALD BABEL-SUTTER – CO-FOUNDER AND CEO OF URBAN FUTURE GLOBAL CONFERENCE
CO-CREATE
Thursday
Inspired to connect the world's most passionate urban change makers, Gerald founded URBAN FUTURE, whose annual flagship event is the world's largest platform for city changers. Gerald joins Rijal to introduce one of H22 Summit days and talk about the importance of engaging and uniting as a strong community in creating sustainable cities
JOAKIM JARDENBERG – CEO OF GET AI
CO-CREATE
Thursday
Senior advisor, business angel, CEO whisperer – Joakim Jardenberg is an influential presence in the tech world and a driving force in smart city development. Joakim gets to the heart of how we can shape our digital future through exploring mindsets and focusing on human needs. What elements go into building the immersive and integrated city of tomorrow?
VICTORIA ESCOBAR – CO-FOUNDER OF CHANGERS HUB
CO-CREATE
Thursday
In her work with the innovation movement Changers Hub, Victoria understands the importance of positive meeting places and tools to enable all young people to bring their ideas and dreams to life. With a background in initiatives to primarily empower young people in marginalised areas, Victoria speaks about opportunities for co-creation and how essential role models are in areas that undergo constant change.
HANNAH WRIGHT – URBAN PLANNER & KNOWLEDGE INTEGRATOR, & LOUISE THIVANT-JOHANNSEN, GLOBAL CFCI ADVISOR AND PROGRAMME SPECIALIST, UNICEF
CO-CREATE
Thursday
Hannah joins Louise to talk about play as an essential right. For children to thrive now and in the future, play must be made globally accessible, integrated, and inclusive. Hannah and Lousie discuss the role of cities as a playful backdrop for children and the need for engaging citizens and communities in placemaking and city-wide play approaches.
CITY TALKS: Better cities with children involved in the planning
CO-CREATE
Thursday
Kristin Engholm hosts a panel discussion with: Vesna Vasiljkovic – Architect and Studio Director at Tengbom Helsingborg Mark Ojal – Urban Designer and Placemaking Expert at UN-Habitat Daniel Urey – Co-Founder and Head of LABLAB Research and Design Think Tank
Chefsspår – thursday
CO-CREATE
Thursday
AURORE BELFRAGE – MODERATOR
CO-CREATE
Friday
Our moderator Aurore Belfrage introduces the day and provides an overview
PALLE LUNDBERG – CHIEF EXECUTIVE OF THE CITY OF HELSINGBORG
CO-CREATE
Friday
Palle's inspiring leadership has seen Helsingborg transform into an innovation leader and a shining example of how to implement an innovation culture to take on the challenges we face today and in the future. Palle shares his leadership journey and speaks about the importance of trust for agile leadership and engaging residents. And of course, the Dare-Test-Do mindset that has come to represent the Helsingborg way!
AUDREY TANG – TAIWAN'S DIGITAL MINISTER IN CHARGE OF SOCIAL INNOVATION
CO-CREATE
Friday
As an accomplished software programmer, Audrey Tang has become a prominent game changer in the world of open-source software. Audrey provides unique insights on open data, open governance, and multi-level collaboration, and – as a self-proclaimed anarchist – opens your mind to the disruptive and democratising potential of technology.
DANIELA CHACÓN ARIAS – EXECUTIVE DIRECTOR OF TANDEM FOUNDATION
CO-CREATE
Friday
As an expert in inclusive local public policies and active spokesperson for equity and gender parity, Daniela understands the importance of promoting local development and achieving safe, inclusive, sustainable, and resilient cities. Having previously served as a city councilor and Vice Mayor in Quito, Ecuador, Daniela talks about building trust among citizens themselves and with the local government as step one in engaging communities.
CITY TALKS: Smart ways to create positivity in the city
CO-CREATE
Friday
Kristin Engholm hosts a panel discussion with: Ethan Kent – Executive Director, PlacemakingX Jonna Myrebris – Deputy Chief Executive of the City of Helsingborg Susanne Seitinger – SLED and Smart Communities Marketing Lead at Verizon
Chefsspår – friday
CO-CREATE
Friday
H22 SUMMIT PROGRAMME
The following programme outlines the content from each day of the Summit week. All of this material is now available under Summit on Demand in the platform and can be enjoyed until the end of the year.
SUMMIT ON DEMAND
Summit on Demand is a streaming service where you can choose how and when you want to enjoy our amazing range of speakers and smart panel talks.