A BIG THANKS TO ALL INVOLVED! H22 Summit 2020 took place on 2-6 November and was a huge success! We had some of the world's top speakers on smart and sustainable cities, and a unique interactive platform experience to inspire innovators everywhere. A true springboard for innovation!
Helsingborg, Sweden is a city at the forefront of innovation. A test bed for collaborating on smart solutions and a magnet for industry leaders and innovators from across the globe. In Helsingborg, we're transforming our work culture to ensure we have the support and courage to push the boundaries of what's possible – all with the goal of improving life for the city's people!
H22 Summit is a springboard for innovation and a platform for accelerating the work being done to co-create smarter cities. The global challenges we face together need to be solved locally – together. The H22 Summit content covers all things new and exciting in sustainable urban development, with a wide range of top speakers and lively discussions. Tomorrow's smart city is built on inspiring ideas!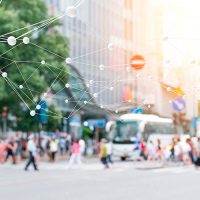 FACILITATE
MONDAY-TUESDAY
LEADERSHIP THAT
ACCELERATES INNOVATION
How do we create an innovative, agile organisation that supports development and strives to enable rather than govern? And how can we influence leadership perspectives to break traditional silo structures, promote resilience, and build cities that thrive?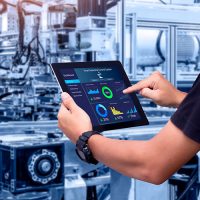 ELEVATE
WEDNESDAY
TECHNOLOGY FOR
THE PEOPLE
In an era of rapid development, the human perspective is vital in the role that technology plays. We explore how we can use smart tech to connect, inspire, and elevate life for those living and working in the city.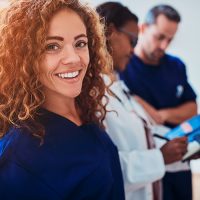 CO-CREATE
THURSDAY-FRIDAY
A CITY DEVELOPED BY RESIDENTS,
FOR RESIDENTS
The residents are the beating heart of the city. But how do we create a culture of trust and transparency where co-creation and dialogue with residents are obvious elements in developing the city? And how do we harness the potential power of communities in determining their own future?
H22 SUMMIT PROGRAMME
The following programme outlines the content from each day of the Summit week. All of this material is now available under Summit on Demand in the platform and can be enjoyed until the end of the year.
SUMMIT ON DEMAND
Summit on Demand is a streaming service where you can choose how and when you want to enjoy our amazing range of speakers and smart panel talks.
CITY TALKS
Our very own Kristin Engholm from the H22 Team sits down with change makers from across the world to discuss innovation and the changing role of cities. Each panel talk during H22 Summit covers a new and exciting topic. So make sure to listen to what these disruptors and dreamers have to say. One thing's for sure, you'll leave with a head full of new ideas!
Let's explore what anticipatory innovation could look like in practice, and how an organisation can be a proactive shaper of the future.
Why do cities need to be innovative? And how can local challenges be turned into global solutions and opportunities?
How we can create an environment where it is possible to test – and fail or scale fast – without taking risks in terms of health or data use?
For children to experience their city as something thoughtful and considerate, they also need to take part in its planning.
How can we build and design cities that fill the people living and working there with positivity?
Helsingborg and H22 are collaborating with the Swedish Institute to host a Nordic Hackathon that will run in parallel with H22 Summit, 2-6 November. Nordic Smart City Hack is a 48-hour online hackathon where citizens and organisations throughout the Nordic countries will participate in creating innovative and sustainable digital solutions for the cities we all want to live in today – and tomorrow.
The hackathon has five challenge categories:
A smarter Labour market
A better city for Health
Mobility of tomorrow
A new place for Cultural life
Be a smarter Neighbour
See you there!