Helsingborg is one of the greenest cities in Europe
Did you know that every year for the past 30 years, the fifth graders in Helsingborg each plant a tree?
Helsingborg has long been a role model for sustainable cities. We have been awarded as Sweden's top green municipality several years in a row and we play a leading role in the Green Charter of Greater Copenhagen. Helsingborg was one of the first pioneers to join the United Nations Trees in Cities Challenge campaign, and 18,000 new trees were planted in Helsingborg in only two years!
We have launched our new climate platform for residents, companies, associations, and the city to gather and commit to sustainable change. And during the international H22 City Expo in 2022, Helsingborg will be an arena for showcasing and co-creating smart solutions to promote more healthy and sustainable cities for the people and planet.
Take a look at some of the great examples, projects, and test beds below and get inspired!
Facts: The city's sustainability work to date in figures
The city is run on 99.8% recovered and renewable energy
82% of all fuel used by the city's own cars is now fossil-free
Food waste in the city's schools and preschools has been reduced by 49.4% since 2017
Energy consumption has decreased by 31 per cent in the city's premises since 2005
Facts: The city's long-term goals in figures
Net zero by 2035
No plastic in residual waste by 2035
80% decrease in CO2 emissions from traffic by 2030 (compared to 2010)
Decreased climate impact from food consumption to 1 ton CO2 equivalents per inhabitant and year, 2035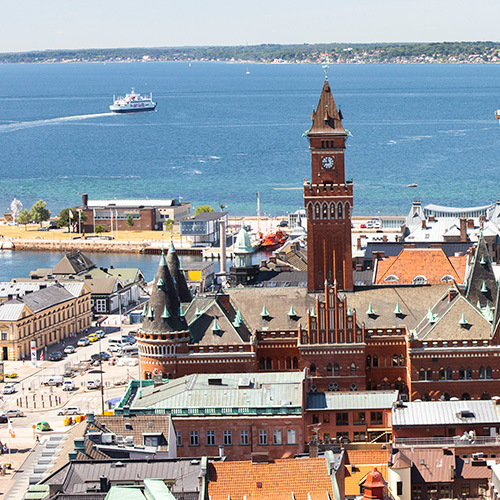 The making of a Proud Green Helsingborg
"Helsingborg is radically changing how the city works with its citizens, other sectors, and national and international actors to encourage more sustainable and greener cities."
Henrik Frindberg, Director of Environment, City of Helsingborg
Innovation and collaboration – partners in sustainable solutions
Helsingborg's H22 initiative is creating a city-wide innovation ecosystem that is totally changing the city's DNA from being a producer of services to becoming an enabler. With H22, we engage residents, associations, businesses, and academia in developing new innovative urban solutions. And we create new local, national, and global partnerships in a way that has never been done before.
Today we have over 70 companies and organisations as official H22 partners. There are more than 250 ongoing innovation initiatives transforming our city. And we have committed to opening up the whole city as a test bed so that actors can innovate together with us for a greener city.
Browse the innovation database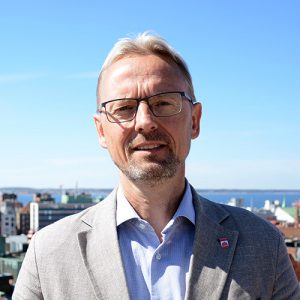 H22 City Expo 2022 – A springboard towards a prouder, greener Helsingborg
During 35 days next summer, 30 May-3 July, H22 City Expo will be Europe's largest arena for sustainable urban transformation. We invite the world to take part in testing, exploring, and developing solutions to improve quality of life in sustainable cities. Conferences, site visits, experiments, and much more will be combined with the sounds and flavours of the future city. The event will be used to mobilise the innovative power in society and take leaps in creating even greener and more sustainable cities.
"Helsingborg's environmental work is engaging. The work we do is genuine, long-term, but also brave and sometimes edgy, and we know it inspires. The only way to move forward in creating a greener city is to get everyone involved."
Soraya Axelsson, Head of H22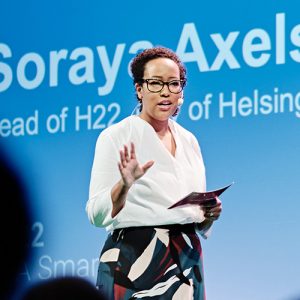 Discover some of the city's ongoing test beds and green projects that we have gathered below, and see what role you can play in green change.