Helsingborg is one of Europe's most innovative cities according to the European Commission
Since 2011, Helsingborg has worked actively – together with residents, businesses, and academia – to develop new welfare solutions that improve quality of life in the city. In 2018, a decision was made by the City Council to invest in innovation with a stated goal to become one of Europe's most innovative cities by the summer of 2022, the same year that Helsingborg will host H22 City Expo.
The fact that Helsingborg has been awarded second place in the European Capital of Innovation Awards 2020, also known as iCapital, is a clear confirmation that the innovation work being done in the city is showing results, and that we have chosen the right path forward in taking on the city's challenges.
What is the European Capital of Innovation (iCapital) Award?
This is an annual cash prize awarded to the European city that is best able to demonstrate its ability to harness innovation to improve the lives of its residents.
In particular cities that
contribute to open and dynamic innovation ecosystems
involve residents in governance and decision-making
use innovation to improve the resiliency and sustainability of their cities.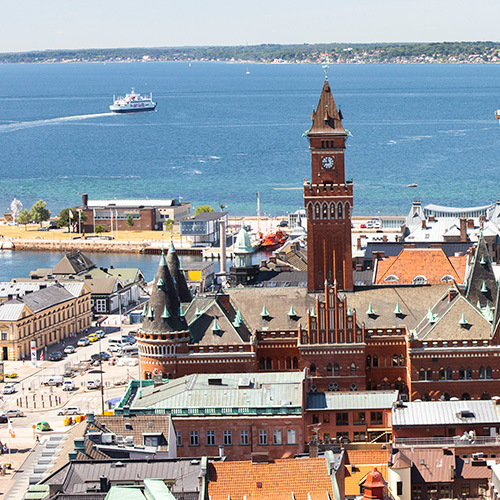 Helsingborg is one of Europe's most innovative cities.
"We hope that this attention leads to more people and organisations here at home wanting to get involved and contribute to the H22 journey in ways that can benefit the people of Helsingborg."
Peter Danielsson, Mayor of Helsingborg
What's unique about the City of Helsingborg's innovation initiative?
Innovation culture – a long-term investment together with the city
Innovation is not simply about self-driving vehicles and new technology. What's most important is focusing on the needs of the city's people. Cities that have made progress in their innovation work have done exactly that, but Helsingborg's innovation work is taking it one step further. We're not just investing in innovation for the city's residents, but rather together with them.
Trust is key for city workers to feel involved in these efforts. Through H22, we're making it possible for the city departments to work more closely with the residents to create needs-based welfare solutions. Promoting a culture of innovation where we work alongside residents, academia, and associations to create opportunities for testing, upscaling, and daring to experiment is a vital part of the city's work.
Innovation network – together with partners
H22 is a forum for co-creation, networking, sharing, testing, and developing. Over 60 global and national companies have already signed up as H22 partners. Collaborating with H22 means being part of creating the future. In the coming years, the city is being transformed into a test bed and invites the world to co-create and develop solutions to our shared challenges.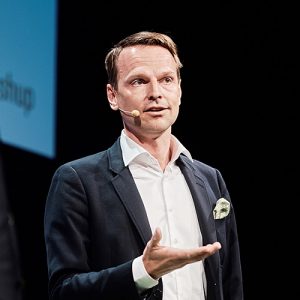 Why is Helsingborg investing in innovation?
Helsingborg, like many other cities, is facing major challenges. By 2030, 60 per cent of the world's population will live in cities. We face significant climate challenges, and the proportion of elderly people and children is increasing in relation to the tax-paying population. To take on these challenges, we need to find new ways of working, collaborations, and solutions.
But the innovation work is also about creating an attractive city where people want to come to work and live.
With the unexpected challenges we've been facing this spring, it's clear how necessary innovation is in preparing for, surviving, and collaborating during crises. A city must be equipped for different types of scenarios, have the capacity to quickly adapt, and be able to work closely with its residents in order to deal with the challenges and needs that arise in the future.
"Going all the way to the finals is great! But the most important thing is that we are now part of the European Commission's network of leading innovative cities. This will give rise to exciting European partnerships for all actors in the city."
Palle Lundberg, Chief Executive, City of Helsingborg