Come together in the heart of a smart city
Downtown Helsingborg is being transformed into a vibrant hub of possibility. A centre for new ways of meeting, working, and enjoying life – all designed for a sustainable future. A place where rich history meets modern innovation and where smart solutions are explored to elevate city life.
During H22 City Expo, the City Centre will be a portal for visitors and will Open up for the World. It will be "the place of action", the home of conferences, hackathons, and big events, and an arena for change. The centre will be alive with activities, the tastes and aromas of world cuisine, and a stage for celebrating life. A place for new connections, expanding horizons, and working towards common goals.
SeaU – A new landmark and a new community
Right by the sea in the heart of central Helsingborg, Clarion Hotel & Congress SeaU – a state-of-the-art hotel and congress facility – has just thrown open its doors. What was once a large car park will now also be the site for 155 new homes, and a beautiful park is being established along the quayside promenade. Clarion Hotel & Congress SeaU will serve as a new meeting place for the region, and for the rest of the world. It will play an important role in uniting international changemakers in tackling global challenges and discussing the path ahead. Read more about Clarion Hotels' involvement in SeaU and H22
As the principal developer of SeaU and other projects linked to H22's main areas, Midroc is at the forefront of sustainable construction in Helsingborg. Read more
"To strengthen social sustainability, we often work with the "mixed city" concept, i.e. mixing offices, homes, hotels, restaurants, and stores in one area. We also aim to optimise resource and energy use in new properties by investing in smart energy systems and environmentally friendly materials."
Johan Svedström, Business Manager at Midroc
A MOVING STORY
118 years old and weighing 400 tons, the old Steam Ferry Station was moved 75 metres to make space for developing the SeaU area. Now home to the Tivoli music and entertainment venue, it's a symbol of innovative thinking in developing a city for the people, while preserving its great history.
Rethinking urban space
The city centre is being densified to encourage diversity – in the built environment, in activities and interactions, and in the social groups who will live in and enjoy this fantastic area. The new park will now be called Ångfärjeparken (Steam Ferry Park), a name chosen by the city residents themselves in an open call for suggestions from the public. This comes from the old Steam Ferry Station just beside the park, a place steeped in history and a cultural touchstone for the people of Helsingborg. The park will incorporate the original platform roofs from the station and preserve a piece of the past for future generations. Ångfärjeparken will be a space to connect with nature and of course for socialising, events, and concerts.
Around fifty apartments in the SeaU area are being made available via The Family Erik Banck's Foundation, with subsidised apartments for the elderly mixed with rental apartments for young professionals. The Foundation has a history rooted in developing the city for its people and is creating housing solutions that promote more inclusive, sustainable living. Read more about the Foundation's story as well as their innovative hostel concept
"By giving people in different circumstances the opportunity to live in some of the city's most attractive areas, we are part of creating vibrant, exciting, and safer home environments that enrich everyone."
Sven Rosenkvist, The Family Banck's Foundation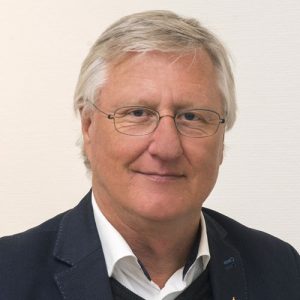 The heart of innovation
Between now and H22 City Expo in 2022, when Helsingborg opens up for the world, the city centre will continue to be a test bed for innovative projects that explore, connect, and push boundaries.
What about using AI in the Central Station to collect body temperature data and warn of impending epidemics? Or perhaps an Open City Hub connecting tiny sensors on objects all around us, making life in the smart city safer, more efficient, or just more fun? Or why not use city apartments to stage an interactive art experience that engages young people in risk awareness? Read more about these and other projects in the city
Innovative ideas are shaping the Helsingborg of the future, and the heart of the city is opening up for changemakers everywhere.