TOGETHER
In times of crisis, it can be hard to see the positive aspects.
But when we look back through history, we can see that crises have driven developments within society and given birth to new ideas. The core of the work being done with H22 is about shining a light on innovations in the city. Therefore we've compiled a collection of good examples of how people are cooperating, helping out, and finding smart solutions in these troubling times.
We're showing what we're made of! When faced with sudden adversity, it's amazing how people rise to the challenge. Patterns of behaviour quickly shift and adapt to best respond to the emerging situation. We have singled out four major behavioural changes arising from the coronavirus crisis that we've observed taking place in the world right now. Changes that we hope will become a permanent approach as we take on future challenges together.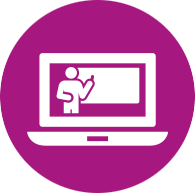 ACCELERATED
LEARNING
Knowledge and experience can be the weak link when we need to adapt quickly to changing circumstances. But when lives are at stake, the motivation to learn becomes that much greater. The coronavirus crisis is forcing rapid digitisation within certain areas, for example in the school system. A process that would have otherwise taken several years is happening almost overnight.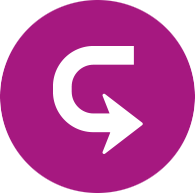 UNEXPECTED
PARTNERSHIPS
When demand shifts radically among industries, unexpected collaborations emerge. On the one hand, an understaffed operation under pressure, on the other, people who suddenly find themselves without work for the foreseeable future.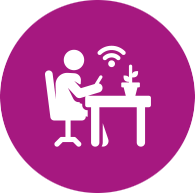 SMART
SWITCHOVERS
Another trend that has emerged in response to today's challenges has been to reassess how existing services and processes can be adapted following a market upheaval.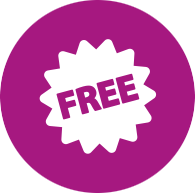 OPENING UP
AND SHARING
The generosity of others has never been more apparent. Google and Microsoft are offering free software, webinars are on the rise, culture and entertainment are being streamed free of charge, and libraries are delivering books to the homes of those in risk groups.
Nyby
The City of Helsingborg has launched a free app so people can get connected digitally and help each other out. Register to tell people what you need or what you can help with.
Find on Google Play
Find on Apple Store
#tillsammansförcity
HBG City – Helsingborg's city association for downtown businesses – has issued a challenge! Support your local restaurants by getting a take-out meal and challenge three friends to do the same! #takeawaychallenge
#HACKTHECRISIS
Hack the Crisis is an online hackathon organised by the Swedish Government and partners. The goal is to design, test, and execute ideas for future solutions in response to COVID-19. All are welcome to join the fight on 3-4 April!
Helsingborg will help with your shopping
Are you over the age of 70 and need help with shopping?
Helsingborg is working with the Red Cross to help you shop for food and medication. Call 042-10 50 00 for more information.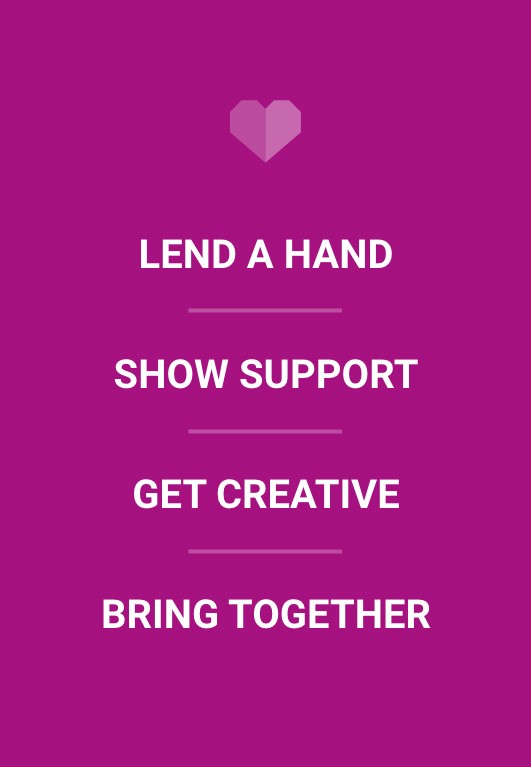 #söderfamiljen
The restaurants at the Söder mall in Helsingborg are joining together to find smart solutions! Why not order a mix of delicious food from different spots and have it delivered right to your door?
#hejahelsingborg
Use this hashtag to shine a light on our local companies and to gather ideas and challenges from one business owner to another. We're stronger together!
WSP
Are you interest in a webinar on retail, recession, and the opportunities that will arise after coronavirus? Check out what WSP Talks has to offer here.
This is HBG
This website provides information in English to those new to Helsingborg looking to network or get settled. Here you can find info on local initiatives and groups you can join that are finding new solutions during the corona crisis.
#yourlocalhero
Your Local Hero is an initiative to help out your local restaurant during these tough times. Buy a gift card today that you can enjoy later on when we get back to enjoying life on the town!
Have elite players help with the shopping
Elite players from Helsingborg handball club OV Handboll are helping pensioners with their shopping. Din Bil and Audi are also involved in this collaboration.
Want to make a difference? Be a volunteer!
Do you want to help out other people in need? The City of Helsingborg's volunteer centre is coordinating a wide range of volunteer activities. If you're interested, contact volontarcenter@helsingborg.se or call 042-105000.
SUGGESTIONS?
Do you know of any person or group that you think we should add here?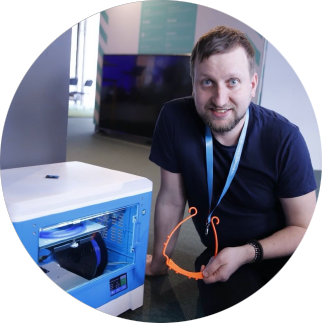 3D-PRINTED PROTECTIVE VISORS
"I've printed around 30 protective visors since I started. It takes between twenty minutes and one hour to produce a frame. I think we're now up to about 6000 in total in the country."
– Dimitrij Aleshkov