You are H22
A smart city is a city that puts its people and the planet first. A city that enables collaboration and involvement, all with the goal of improving quality of life for those living and working there. H22 is being created by people, and for people. That is why you as a resident of the city play such an important role. By getting involved and taking part, you help to paint a clear picture of the real needs and challenges in the city.
Do you want to join in and
create the Helsingborg of the future?
H22 is about creating tomorrow's Helsingborg together, and as one of city's people, you play a vital part in this. There are many ways to contribute to creating a Helsingborg with a high quality of life for everyone. Read more
"H22 belongs to the people of Helsingborg. This means that we are taking this journey for, and together with those living and working here. All with the goal of improving quality of life. The only way to succeed is if we do it together.".
Soraya Axelsson, head of H22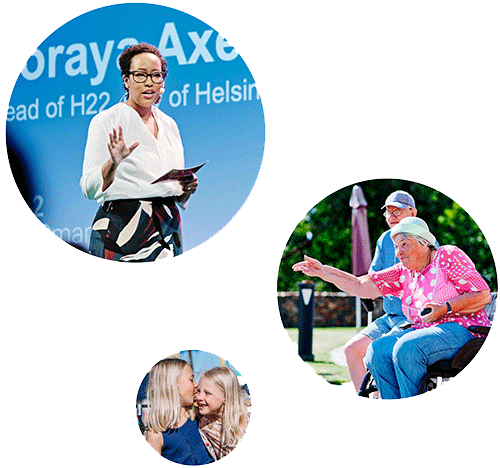 If you are a resident or
association with questions
about H22, contact
us.
POSTAL ADDRESS
Hbg Works
Drottninggatan 14
252 21 Helsingborg