A unique waste system in the new dockland homes of this Swedish city
is turning residents into environmental heroes.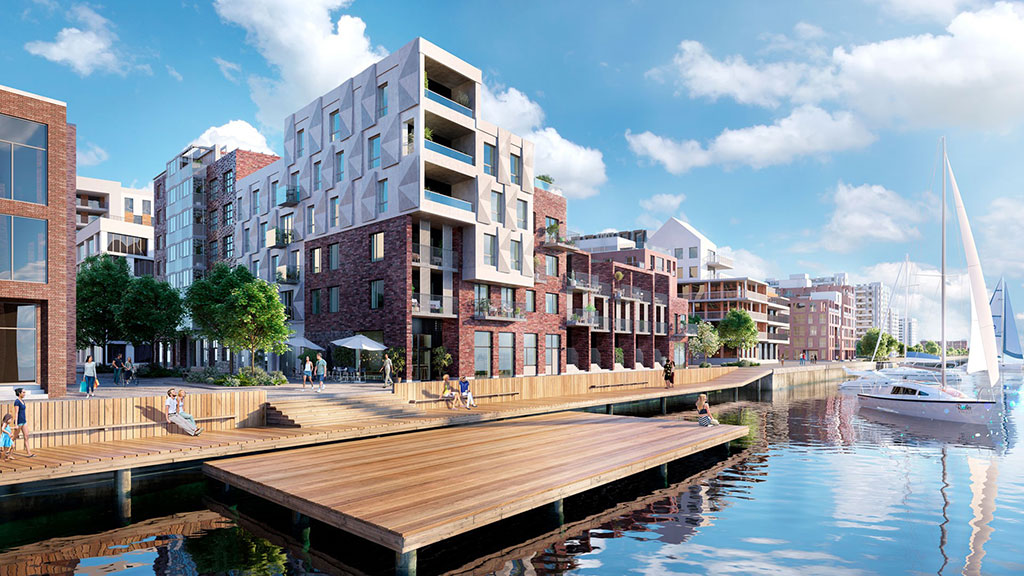 Helsingborg, a mid-sized city in southern Sweden, has its sights set on becoming one of Europe's most innovative cities. But aiming high sometimes means rolling up your sleeves and getting your hands dirty. But don't worry. All you have to do as a new resident of Oceanhamnen is sit on your balcony and enjoy the glistening sea view. Working for a greener city has never felt so easy.
Every home in this newly built central city district is being fitted with an innovative waste separation system with three pipes; one pipe for ground food waste, one pipe for baths, dishwashing, and washing machines, and one vacuum pipe for toilets. That's right, a vacuum toilet. Not as terrifying as it sounds. Business as usual then.