Logo
The H22 logo is the most important and recognizable element of the identity. It symbolizes the idea of creating smart solutions by putting things together in a new way.
Always use the H22 logo in one of three variants. In positive or negative versions, and in your preferred colour from the colour palette. Special versions of the logo can only be created by the H22 communications department.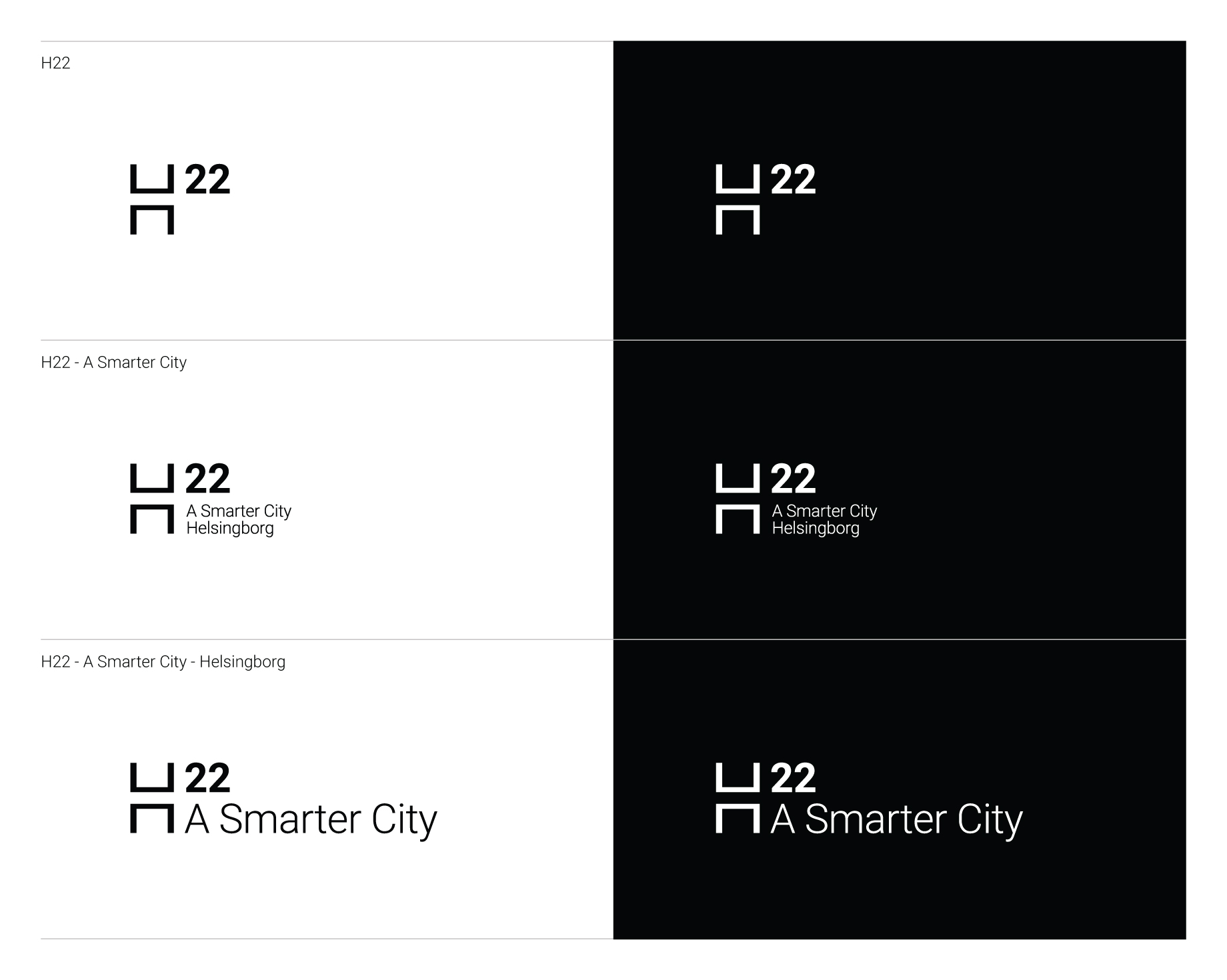 Logo in colours
All the variants of the H22 logo are available in any of the identity colours. And the white negative version can be displayed on any of the identity colours.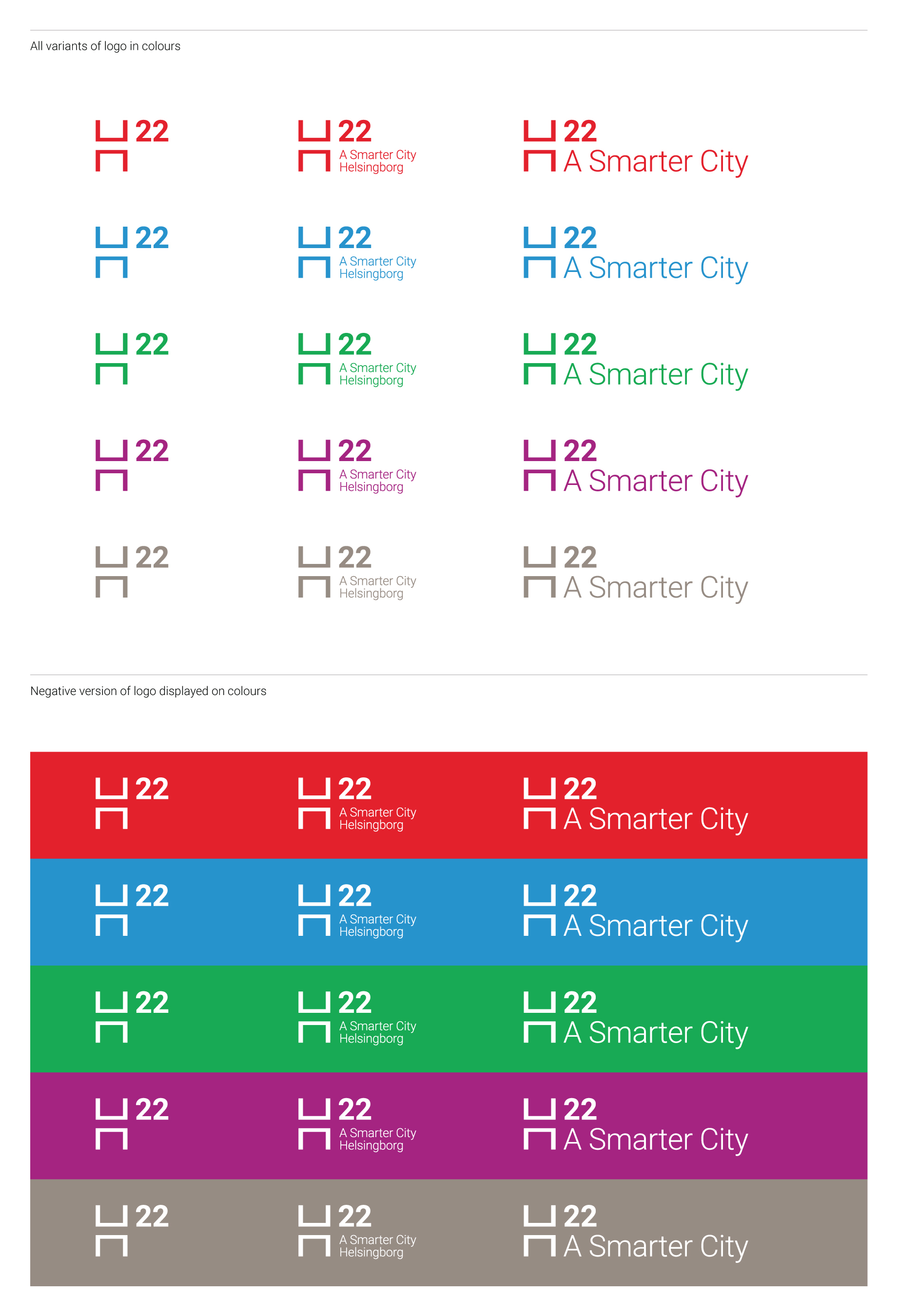 Clear space
The logo must be displayed with a clear space on all sides, no matter where it is used. The clear space is an absolute minimum and it is encouraged to use more if possible.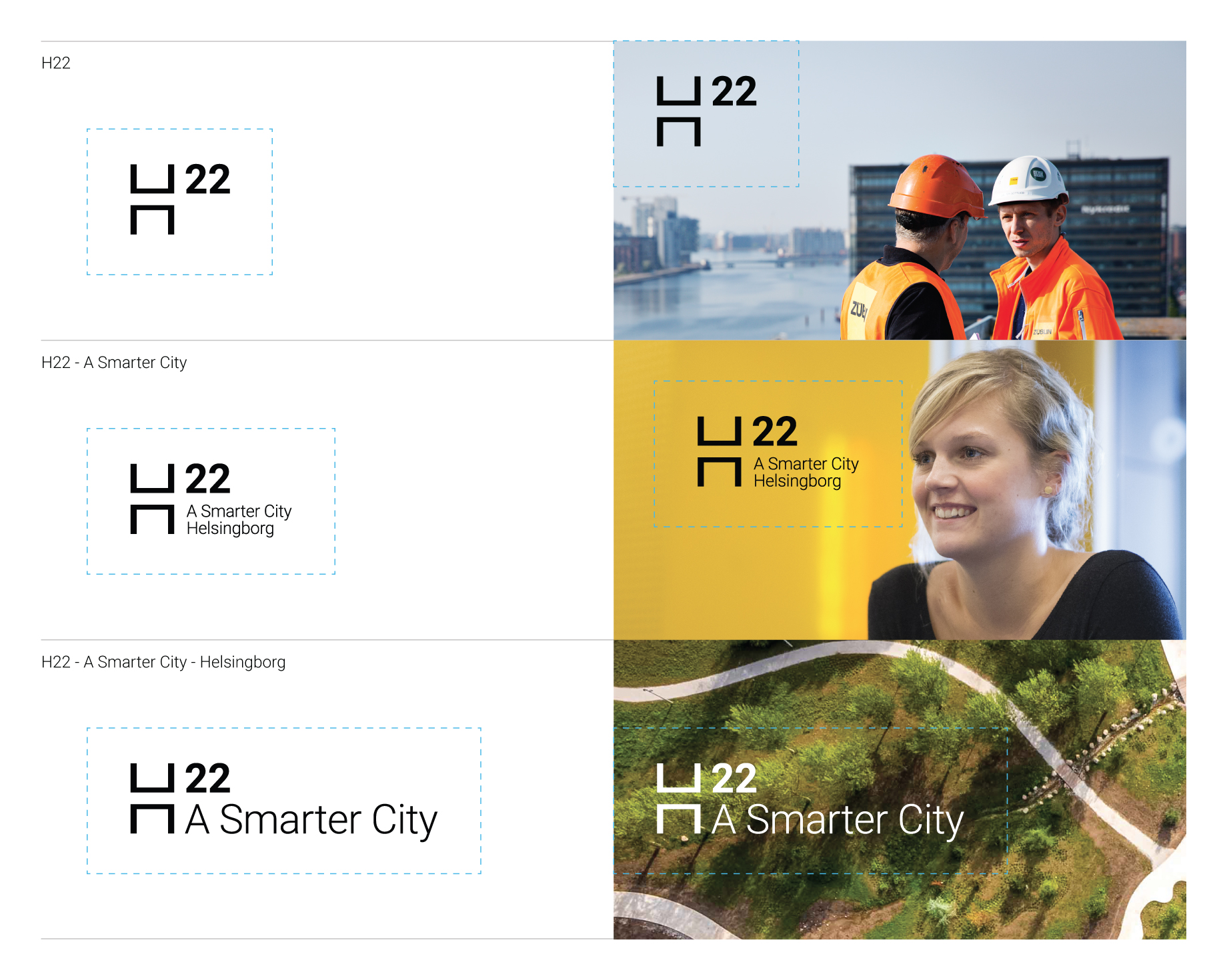 Collaborations
As a H22 partner you are free to use the H22 logo as described above, applying it to your own communication and visual identity. Below are a few examples of H22's communication that presents collaborations and partner logos in the H22 identity.